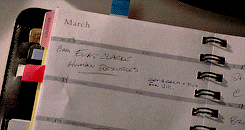 I've been trying to write this blog post for over a week.
First it was class prep — a new edition of a textbook that I haven't used in years, so all my notes needed to be updated, and then two of the Youtube links I had used in that lesson plan no longer worked, so I had to search for new videos that would both amuse and teach my students. Met with a couple new students and replied to a zillion emails.
Then it was a fun evening at Dining for Women, a charity potluck dinner I attend monthly with my mother, which kept me out late drinking too much Diet Coke, too close to bedtime, which in turn gave me heartburn that kept me up too late, so that I was dragging with fatigue the next morning.
Then it was grading, and more students, and more class prep and more teaching, plus a meeting with an administrator about why our campus desperately needs a victim advocate for students and how such a position might function.
Picked up laundry and clutter and wrote a check for the housekeepers. Backed out the drive way, realized I had forgotten to clean the cat boxes, and prayed that Buttercup wouldn't object to my forgetfulness by peeing on the floor [spoiler alert: she didn't!].
Had coffee with a friend whose teenagers are being, you know, teenagers, then got my hair colored — because really, one must have one's priorities straight, and my feminism allows for me to employ a Hair Goddess who magically disguises my gray hair.
Worked out, then more grading, more students, and a quick spin through Trader Joe's so that we would have something for dinner, followed by more grading (why do I assign so many papers?) and even more emails.
Watched an hour or so of TV with Glenn before I fell asleep in the recliner, roused when Glenn woke me to go to bed, and then spent 10 minutes prying my dry contacts off my corneas, brushing my teeth, removing my prosthetic leg, and rubbing lotion into my itchy, sore leglet– after which, I had trouble falling asleep again.
Woke with a start when I realized I hadn't finished the letters of recommendation that were due, finished them. Waited for the plumber, called the plumber, swore silently, rescheduled with the plumber. Took my parents out for an ice cream and to run errands, graded some more, then went to my BFF's house where we used the DoorDash app to order dinner instead of making homemade pizza, because I was just done.
All of these things, and many others I have forgotten, are why I am just now finishing this blog post about a realistic view of living after cancer, post amputation, with chronic pain — and adorable cats and great friends and a wonderful husband — and a very busy schedule.
So yeah, I think that about covers it.